Custom Embroideried Name
( Free Hand Stitching )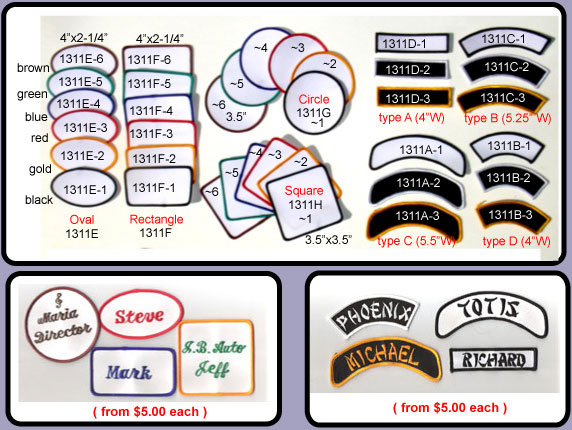 1. Choose background color and shape
2. Choose letter font: Regular bolt, Script, Bamboo.
3. Choose letter color.
Letters might be limited by the background size.
All names made by free hand stitching, minor different may happen.
All name patch please order by FAX or E-Mail.
Fax: 626-965-5505

E-Mail: info@123patch.com